Flavor Studio provides an enhanced cloud-based experience and up-to-date, accurate nutritional analysis.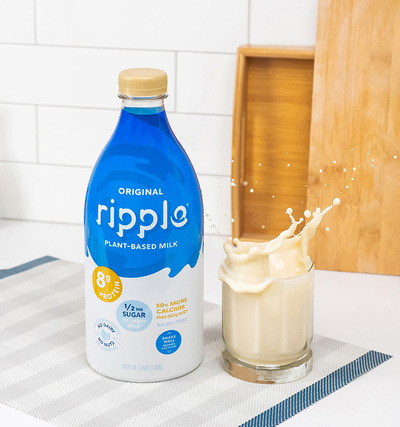 RESULTS
1000+
Recipes stored in the cloud
Dairy-Free Done Right
Founded in 2014, Ripple Foods makes plant-based and dairy-free foods and beverages. The founders observed that other dairy alternatives were low in protein, then identified yellow peas as a way to provide substantial protein and great taste. Ripple's plant-based milk contains just as much protein as dairy milk and about eight times the protein found in almond milk.
Ripple doesn't only produce plant-based milk. They've since expanded into product categories such as half and half, ice cream, and protein shakes. Their dedication to high-protein plant-based milk alternatives includes an awareness of environmental impacts.
Ripple believes good food should be simple and should leave a small environmental footprint. To honor this commitment to the planet, all of their ingredients are non-GMO certified. The use of yellow peas results in about one hundred times less water consumption compared to almond milk.
Overcoming Limitations: Lacking the Necessary Systems
Ripple Foods' product development team used spreadsheets to track their formulations. These spreadsheets didn't allow the team to factor in ingredient density values which impeded real-time nutritional insights. As a company whose platform centers around nutrition and protein content, this hindrance became more than a program inefficiency.
They relied instead on a third party to generate their nutrition facts panels which slowed development and added cost. The team's main issue was waiting for updated nutritional analyses. Ripple needed to bring this analysis in-house to accelerate their new product development timelines. They also wanted the formulas accessible to the entire team to ensure a single source of truth and eliminate the dependency on external partners.
Cloud Communication Is Key
Ripple initially evaluated ESHA's Genesis R&D as a possible solution but was discouraged to learn that the program wasn't accessible to team members using Mac laptops without installing Microsoft Windows. ESHA's alternative was their Cloud Services online portal but this required establishing a cumbersome remote desktop connections through a VPN. This method was not as refined as modern cloud-based software delivered through a browser on any computer.
One of Ripple's food scientists had used Flavor Studio at another company and requested a demonstration of the software's features and capabilities to manage Ripple's formulas and nutritional analysis needs.
Ripple's team was pleased to learn that Flavor Studio's cloud-based software readily supported both Mac and Windows computers ensuring the same easy access to nutritional analysis for all users. And because Flavor Studio provides each user the ability to conduct nutritional analysis, it eliminates the constraint of having a single individual/computer as the gatekeeper to these insights.
Flavor Studio proved to be much more for Ripple's team than just a nutritional analysis tool. The Ripple team found an easy-to-use solution that tackled the complex density conversions needed for their beverages. They appreciated the ability to identify in-development recipes from finished production formulas that had moved to manufacturing.
But most importantly, the cloud-based software provided a more efficient way to share formulas across the entire team. Flavor Studio's robust search and filter capabilities made it a breeze to find a formula that used a specific ingredient or even to sort by ingredient categories.
Consistent Results and a Growing Team
Over their five-year relationship with Flavor Studio, Ripple's confidence in their product development process continues to improve. It is now effortless to send formulas to their contract manufacturer partners and share nutrition facts panel artwork with their designers; Flavor Studio allows Ripple to complete all these tasks internally. The version controls permit them to monitor revision history, which ensures consistency in their development process.
Ripple's product development team has more than tripled in size since it adopted Flavor Studio, but the software still allows them to collaborate with the protein research and development team. Their recipe library has also expanded to include over 400 versions of their production formulas, and Flavor Studio houses them all efficiently and intuitively. For Ripple, adopting Flavor Studio was an instrumental decision that has supported the company's growth into new product categories.
A quote from Andrew Cummings, a Ripple food scientist
Flavor Studio has completely changed the way our company goes through our R&D process. The cloud-based system has connected our company, keeping all our formulas up-to-date while providing the nutritional analysis that we were looking for. Flavor Studio's ability to seamlessly scale as we grow merely reinforces the solution is exactly what our company needed."
Read more customer stories
Flavor Studio drives innovation and collaboration to accelerate product launches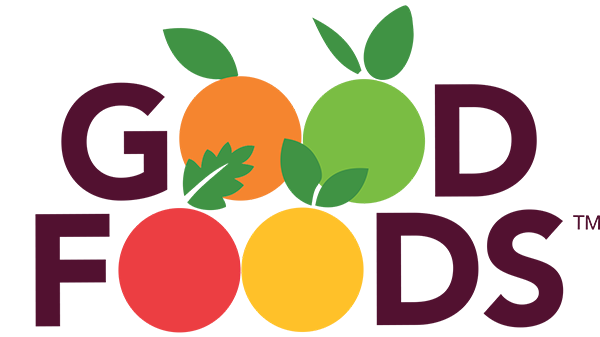 Flavor Studio's Taste Test tools creates objective sensory data to guide the development of new products
Flavor Studio provides an enhanced cloud-based experience and up-to-date, accurate nutritional analysis.